Rio Tinto Alcan has rolled out a RFID solution from Ramp RFID to improve workflow management at the company's' Yarwun chemical laboratory.
Background
One of the world's largest producers of bauxite, alumina and aluminium, Rio Tinto Alcan operates a large alumina refinery in Yarwun in Central Queensland. Every day up to 600 plastic bottles containing alumina samples are taken from the refinery for testing at the Yarwun laboratory. The lab runs on a 24 hour rotation system, with containers coming in at scheduled times throughout the day.
Problem
One of the day-to-day challenges for the lab had always been in tracking container arrival times. All too frequently, samples would arrive before or after the scheduled times, creating problems for refinery personnel who need to know when the results of the sample testing will be available. If the lab technicians don't know when the samples arrived, it can be difficult to know when the testing will be completed.
The lack of a process for tracking container drop off times was also making workflow management at the lab something of a chore.
Without a process to track when containers came in, the lab technicians had no reliable way to determine what their workload would be on any given day and how best to handle the workflow. Some days there would be too much work coming in and on other days their resources would be under utilised. What was required were the tools to help the lab balance the workload throughout the day and effectively manage the peaks and troughs.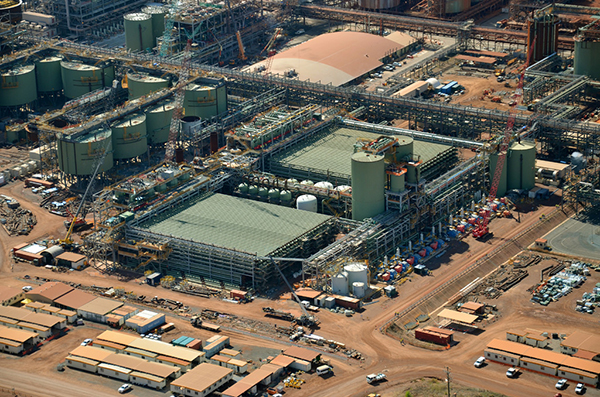 Images copyright © 2018 Rio Tinto
Solution
To meet the above challenges Rio Tinto Alcan set about finding a technology solution that would capture the times at which containers arrived at the lab to begin the testing process. Rio Tinto Alcan explored the viability of an RFID-based solution. After assessing various RFID solution providers the company decided to engage Ramp RFID initially for a proof of concept project followed, if successful, by a full implementation.