The team responsible for the large and valuable art collection at Parliament House in Canberra have a unique set of circumstances to manage. The Department of Parliamentary Services called on Smarttrack RFID to implement an RFID solution to meet their specific needs.
Art Services manages a large collection of highly significant Australian artworks, numbering approximately 8,000 items. The art collection is very mobile and has the added complexity of being managed under a unique environment and set of circumstances. The implementation of RFID solution aims to address these complexities and streamline control processes.
Art Services has around 50% of all artworks on display at any one time, throughout the many public spaces, corridors and parliamentary offices in Parliament House. By comparison, most art galleries display only around 5% of their collections. Adding to this, Federal Parliament occupies a 32 hectare site containing thousands of rooms, making auditing and tracking artwork throughout the entire site very challenging.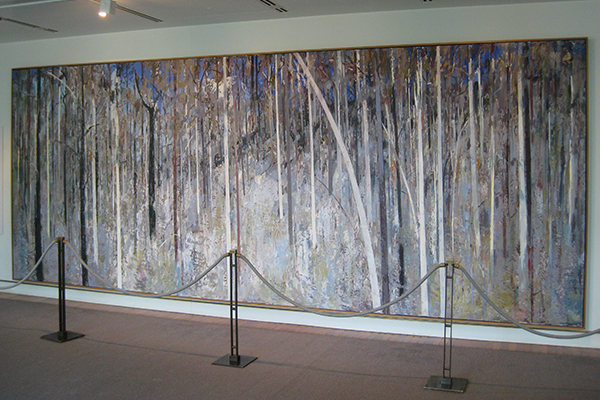 Arthur Boyd, (1920-1999), Untitled [Design for the Great Hall Tapestry], 1984, Parliament House Collection, Department of Parliamentary Services, Canberra, A.C.T. Image credit: International Conservation Services.
With large numbers of artworks located in the offices of Parliamentarians, whenever there is a change of government, by-election or cabinet reshuffle, art must be quickly moved around as required. After an election, thousands of pieces of art need to be moved around the site in a six week period.
Our collection is large and extremely mobile. Not only does it need to be tracked with frequent moves, but we needed a solution that allowed quick audits of artwork in MPs offices with minimum interruption.
Justine van Mourik Director – Art Collection & Exhibitions
Department of Parliamentary Services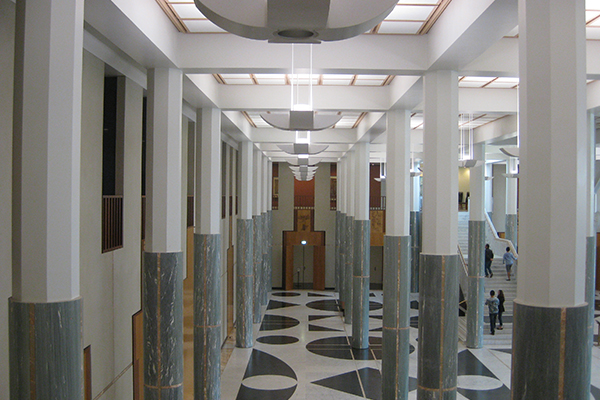 Image credit: International Conservation Services